At Goshen Sign Products, our services go beyond printing high-quality, affordable signs, with some of the fastest turnaround times in the area; we're also a full-service design company. From creating logos to designing a sign to meet your business' needs, we make signs easy.  
According to the International Sign Association (ISA), on-premise signage is the least expensive but most effective form of advertising and can be responsible for half of your customers. Your sign must be attractive, memorable, and easy to read and understand in  just a few seconds. Follow these ten tips to design a great looking sign to attract your ideal customers!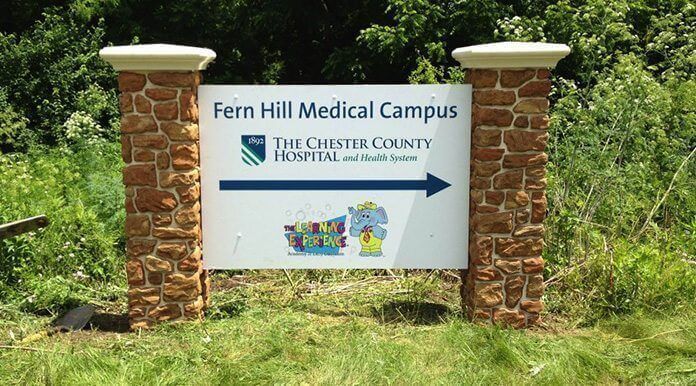 Keep it Short. Keep your message to the point and under 15 words. Don't be afraid to have fun with the language either. Make it memorable!
Use the Words – You or Yours. People are more likely to purchase a product or service if they can see themselves doing it. "Your New Home Awaits" is much more inviting and compelling than "Buy A House Today."
Go with Graphics. A graphic is a great way to capture someone's attention while adding a bit of flair to your signage. Keep it simple when it comes to choosing a graphic – a simple photo or logo can go a long way.
Terrific Topography. Stick with a font that is legible, we recommend a sans serif font like Helvetica, Garamond, or Futura. Too many fonts can be distracting and a turnoff, so stick with 2 fonts per sign.
Make it Easy to Read. Bold letters make them clearer, whereas italics make reading more difficult. Writing in all caps doesn't necessarily increase readability.
Increase Reading Speed by Doing This One Thing. Increase reading speed by 26% by adding a simple border. A border brings focus to the center of the sign and regulates the reading space.
Think Backwards. Start with the size of the font you need then choose the size of the sign. A good rule of thumb is 10 feet per inch of viewing height. For example, if your viewing distance is 100 feet, your sign should be 10 inches.  
Pick colors that make your sign pop. Avoid light colors and pastels and stick with tried and true color pairings – black and white, black and yellow, blue and white, blue and yellow, green and white, red and white, and red and yellow.
Use White Space. Skip by the clutter by leaving lots of white space – or uncovered space in between words and graphics – to deliver a clearer and easier to comprehend the message. For ideal legibility, 30 to 40 percent of the sign should include white space.
Location Matters. The placement of your sign will have a big influence on its design. Will it be on a car, on a building, hanging indoors, on a highway median, or in someone's yard? What colors and textures will be in the background? All these things matter.
Want more advice on designing your next sign? Give us a call at 610-430-7000 or visit us at 553 East Gay Street, West Chester, PA.